I've got a confession. Please...tell me I am not the only one who's kitchen always looks like this?!? I promise, it even looks worse in real life! Dishes, dishes...constantly. I suppose that's the price to pay when you do all of your cooking from scratch. But, seriously...where is my magic cleaning fairy?
We're preparing for a long road trip so I've been making some healthy snacks for the road. Here you can see me making some Almond Bars from
Healthy Snacks to Go
as well as some knock off Lara Bars (found
here
). YUM! I've got to think of some other snacks to do as well. I'm thinking veggies, crackers, and
hummus
as well as fruit and perhaps some PB & J sandwiches. Of course, water to drink with some yummy
essential oils
added (most likely lemon or citrus bliss...sooo delish)!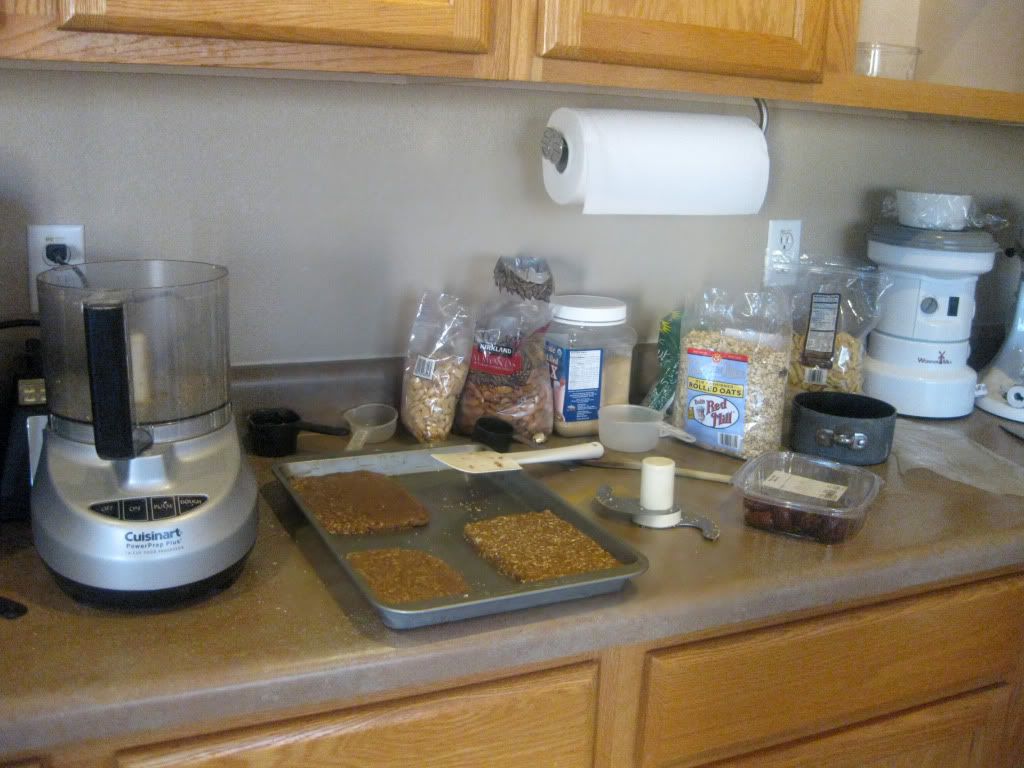 Peanut/Date bars on the top left, Banana Bread bars on the bottom left, and Peanut Butter Oatmeal Cookie bars on the bottom right. Can't wait to try them!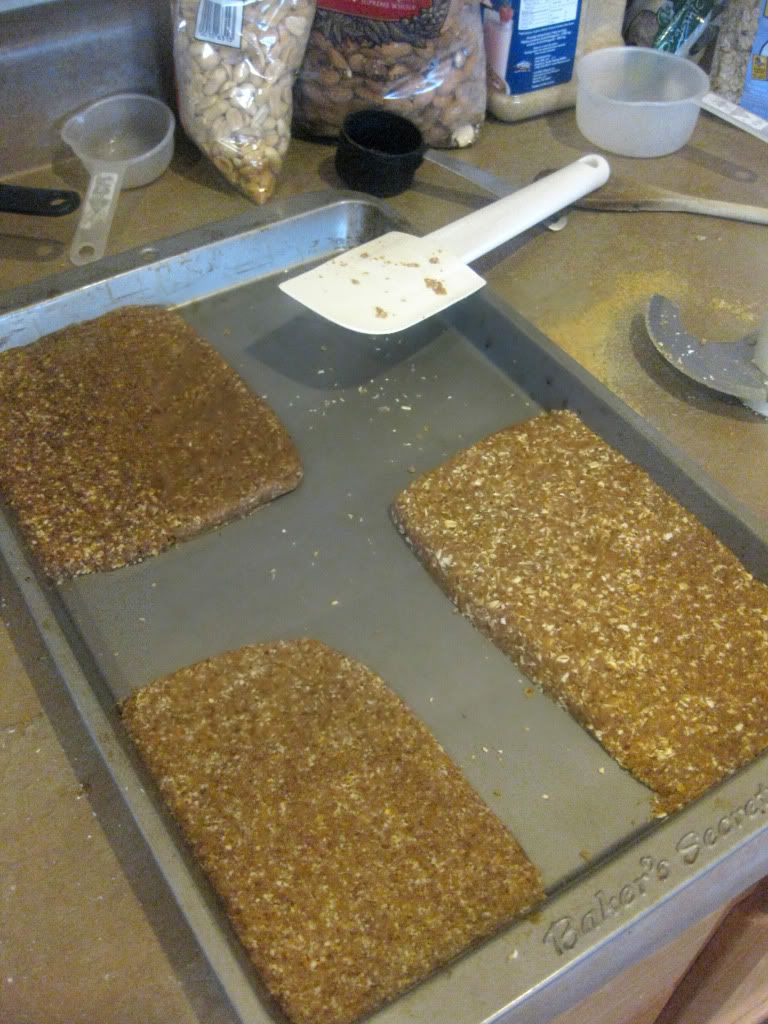 Forgive me for not posting for the next bit as we take a little break from the daily grind...I'll be back shortly, I promise!