Yummm. You could say we've been in a bit of a breakfast rut (okay, if I'm being honest...a food rut!). We typically do hot cereal in the mornings and usually stick to some sort of oats but they have really been bothering my tummy lately. This morning, I pulled out some brown rice farina and it was heavenly! It brought me back to my days of Cream of Wheat, Skippy Peanut Butter, and Brown Sugar :) I've changed it a bit to be healthier (goodbye refined grains, sugar, and hydrogenated oils - hello real food!). It was just as yummy as in the past! My little boy and I ate this right up!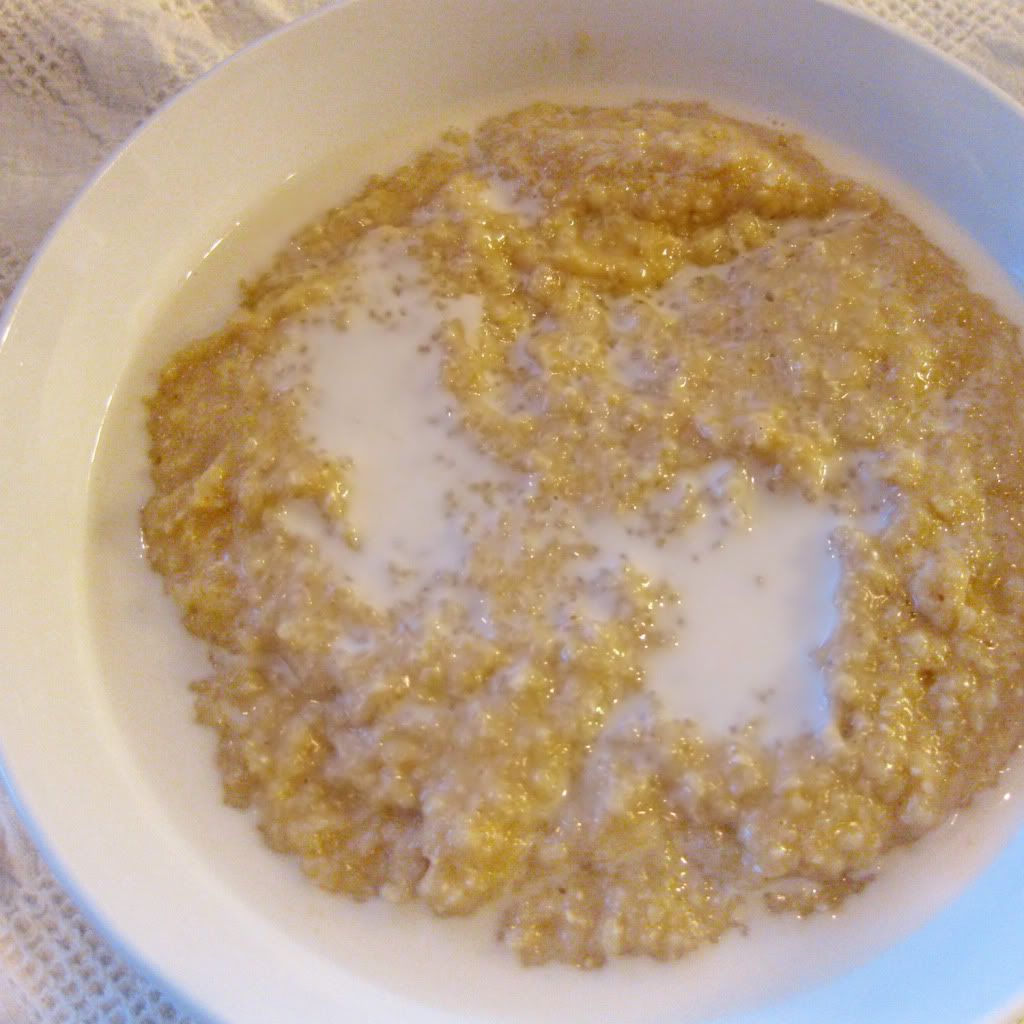 Creamy Peanut Butter Farina
3 cups water
small pinch real salt
heaping spoonful of natural peanut butter
pure maple syrup, to taste
Bring water and pinch of salt to boil in medium pan. Stir in brown rice farina and reduce heat to simmer. Simmer, stirring occasionally, for 5-8 minutes until thickened. Add peanut butter and maple syrup to taste. Serve in bowls and top with
almond milk
.
(I apologize for the not-so-great quality photo...my good camera is currently broken - well, thankfully, I think it is only the lens that's not working! Ugh. But, it may give me an excuse to get the new lens I've been wanting...)