These are the yummiest cookies and the best part is that they're so easy. I LOVE that they are inherently allergy-friendly (well, supposing your allergies are not to peanut butter or eggs...) so they are a great go-to for us. I love that I don't have to mess with measuring and figuring out gluten free flours because they do not contain any flour...yet you'd never know! Give these a try...you won't regret it! I won't tell anyone if you eat seven in one day...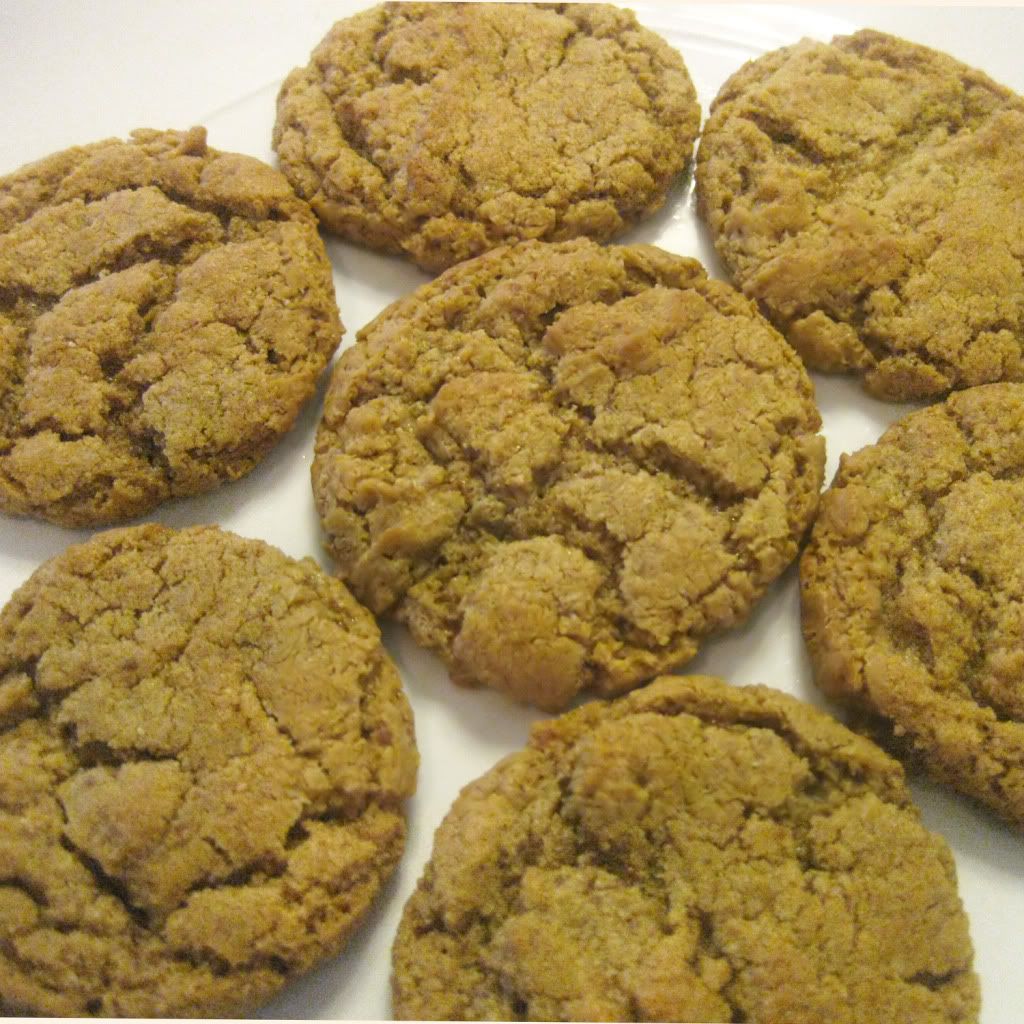 1 cup natural peanut butter
1 cup sucanat or coconut sugar
1 large egg
1 teaspoon baking soda
handful of chocolate chips, optional
Preheat oven to 350 degrees. Combine all ingredients except chocolate chips in a large bowl and stir until mixed. Toss in chocolate chips and stir to combine. Drop by small spoonfuls onto baking sheets lined with parchment paper and bake for 9 minutes.
*Each time I've made these, I have had to add a few splashes of water to the mix in order to get it to be wet enough - I think it is because my peanut butter is on the drier side. If your mixture is crumbly, feel free to add a little water until it's moist and they will still turn out great!