This meal is so delicious. I don't know what it is but in this pregnancy, I have actually enjoyed hamburgers - that is not typical...I'm not usually a fan of beef. However, these patties are delicious and flavored well enough to cover the taste of the beef for me :) Make sure to use organic (ideally grass-fed) ground beef. Watch Food, Inc. if you're wondering why. Pair them with butternut squash fries and YUM (you can also use regular or sweet potatoes)! This meal is GAPS legal, minus the ketchup, which we used anyway. If you're looking for a vegan/vegetarian option, these black bean burgers are delish!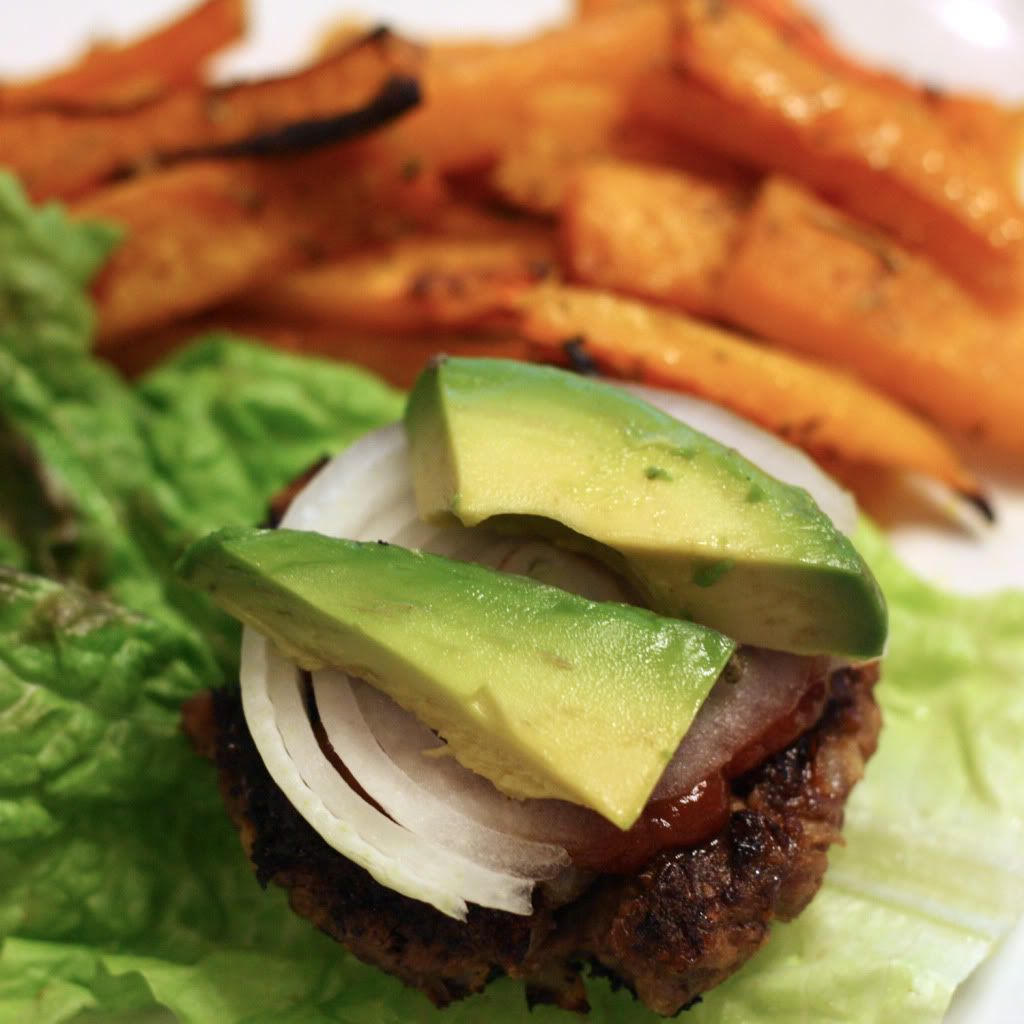 Homemade Hamburger Patties
1 pound organic ground beef
1 egg, beaten
1/4 cup almond or flax seed meal
1/2 teaspoon salt
1/2 teaspoon garlic powder
1/4 teaspoon ground black pepper
1/2 of an onion, finely chopped
Place all ingredients in a bowl and combine with your hands (the worst part!). Form into patties. Cook on a BBQ or Panini grill until done to your liking. Serve over a bed of lettuce (surprisingly delicious and we didn't even miss the buns!) and top with organic ketchup, thinly sliced onions, avocado, etc. Makes about 8-10 small patties.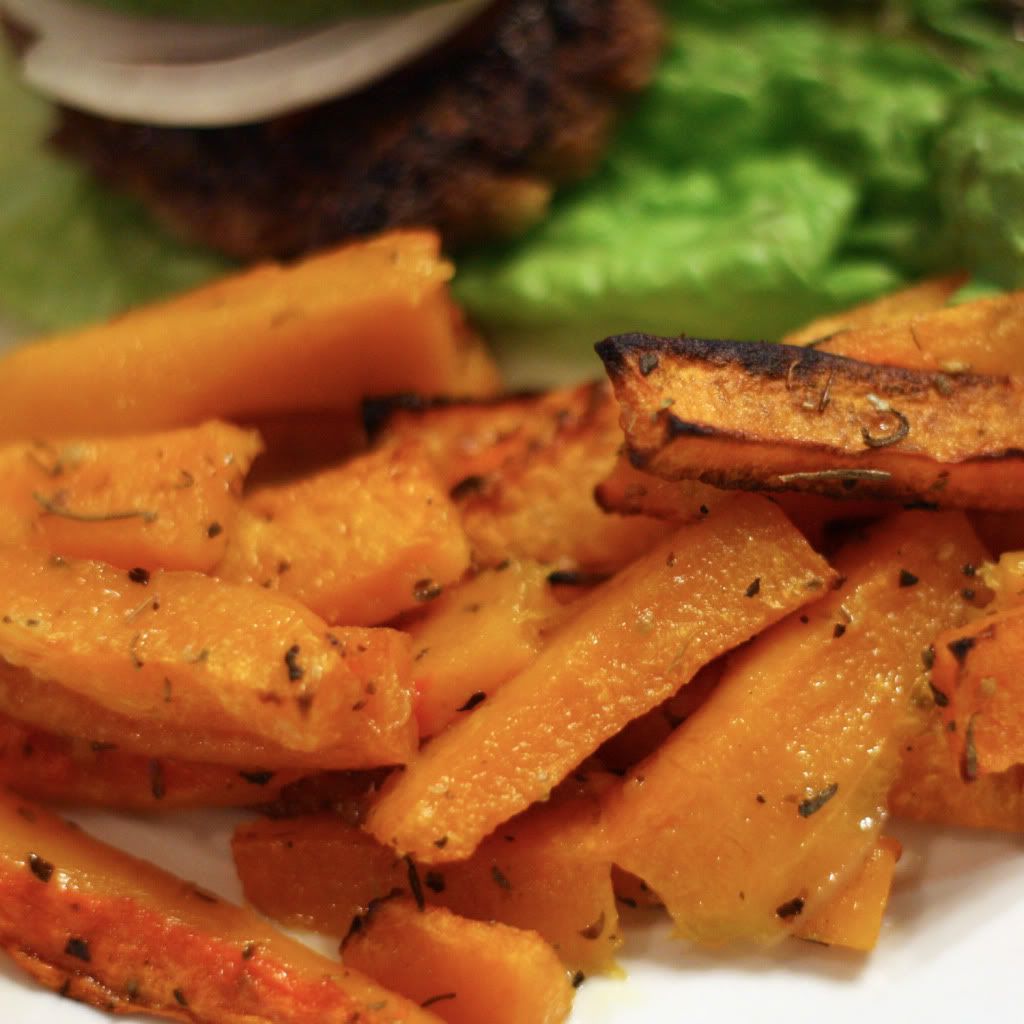 Butternut Squash Fries
1 butternut squash, peeled and cut
1/4 cup olive oil
1-2 tablespoons italian seasonings (rosemary, oregano, basil, etc)
3-4 garlic cloves, minced
1/2 teaspoon salt
dash of black pepper
Peel and cut butternut squash into fry shaped pieces (to peel, hold the squash as if you were cutting a pineapple and then cut the hard outer layer away...seems to work out really well). Combine olive oil and seasonings in a large bowl. Place cut fries in bowl and toss to coat. Roast in oven at 425 degrees until cooked (25 minutes, roughly), flipping after about 15 minutes. Can broil on high for a few minutes at the end if desired. These will be softer than normal fries but very yummy. Feel free to use regular or sweet potatoes. Serve alongside hamburgers for a tasty meal!