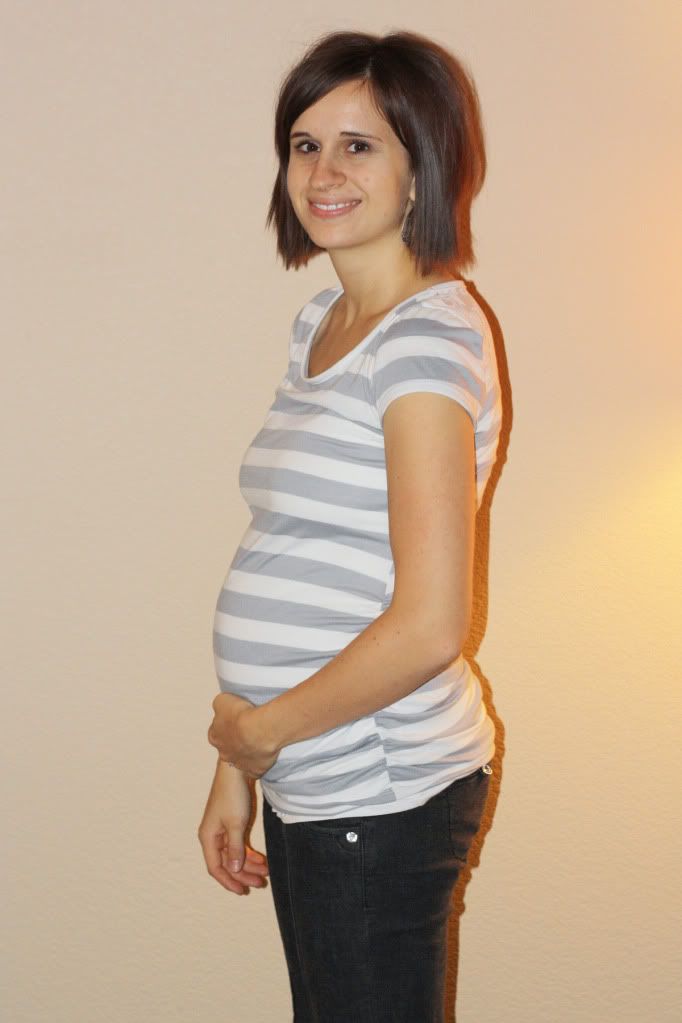 I feel like the time is flying by with this third pregnancy (due in October). I'm already 18 weeks! Luckily, I am beginning to feel more normal now...I'm kind of in the stage of "I don't really feel pregnant because I'm not big enough and not sick but still a little tired..." But hey, when will I not be tired as a mom, right? I'm beginning to feel some flutters and am excited to begin feeling those distinct taps and kicks.
Although I don't have quite as much time to devote to thinking about this baby and pregnancy (since I spend the majority of my days and nights taking care of two other little ones), I am so excited. I am eager for the birth...for one, I get to meet this little soul and see who it is - girl or boy - living inside of me! And for two, I get to experience the miracle and joy of giving birth. I'm not sure whether or not this will be my last birth, so my biggest goal is to really enjoy and savor this pregnancy, as well as the labor and delivery of this little one. I am excited to feel the elation I felt after my
daughter's home birth
...the natural high that came from delivering naturally. I literally felt on top of the world and I look forward to feeling those indescribable feelings once again. I'm excited for the little things...the tiny diapers, the sweet smell of a newborn and the soft skin...oh how I love snuggling my little ones.
I don't have very many things in mind for this particular birth. We are planning a home birth with the same midwife we used for my
daughter's birth
in 2009. If circumstances allow, I'd love to rent a labor tub and possibly have a water birth. The only thing I really want for this birth is to allow myself to enjoy it fully and to be patient...to not get discouraged if it takes longer than I expect (my daughter's labor was very long and kept stalling). I'd also like for it to go slow enough for my midwife to make it in time (read my
story
for those details!).
This is really just such a random post. I just wanted to share a little bit about this pregnancy :) Now I'm off to bed! I've got some recipes coming this week...stay tuned!