I was having a huge craving for caramelized onion and feta pizza (our favorite pizza toppings) but didn't feel like going through the hassle of putting together a gluten free pizza dough that wouldn't even end up tasting that fabulous. So, I created this pasta recipe instead. It was really good! And surprisingly, it tasted even better the next day as leftovers. Add some good black olives and the flavor really goes up a knotch! As with most of my recipes, these ingredients are approximate estimates. You can use as little or as much as you'd like, to your own taste!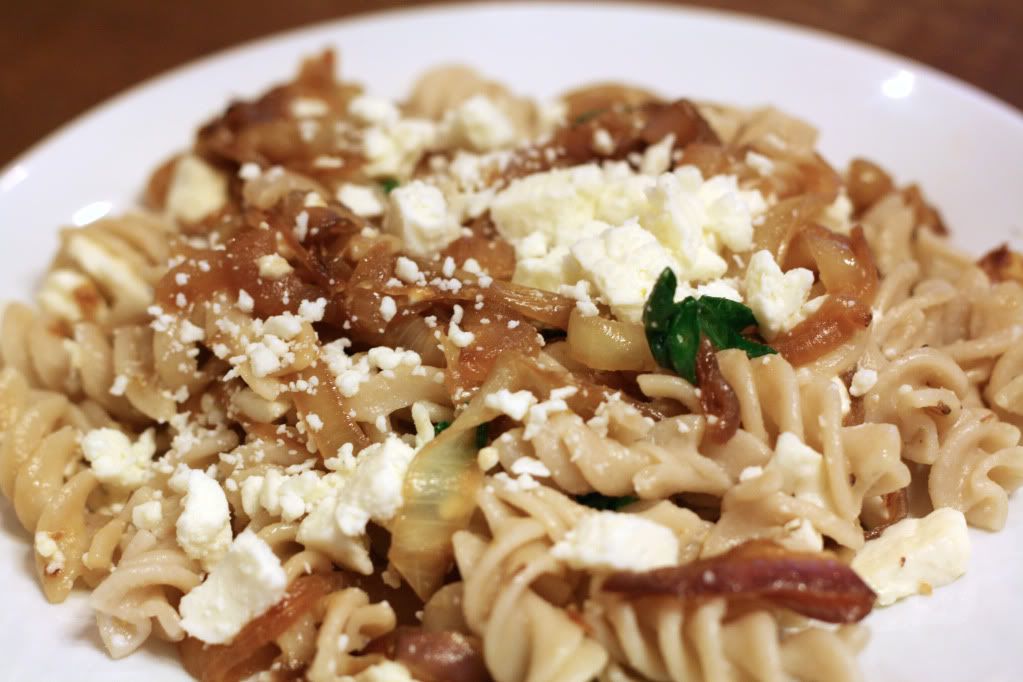 Caramelized Onion and Feta Pasta
2-3 cloves garlic, minced
1 pound brown rice or whole grain pasta
handful of spinach, chopped
feta cheese
sprinkle of dried oregano
Caramelize onions according to tutorial. Meanwhile, bring water to boil and cook pasta according to package directions. Drain pasta and return to pot. Stir in caramelized onions, minced garlic, chopped spinach, feta cheese, and dried oregano. Mix well and serve. Top with black olives for an especially delightful taste.