Yummm. We made this drink a few weeks ago and it's taken until now to post it (sorry!) but it was so delicious! It was rich, slightly sweet, and so creamy. It is the perfect summer-y drink!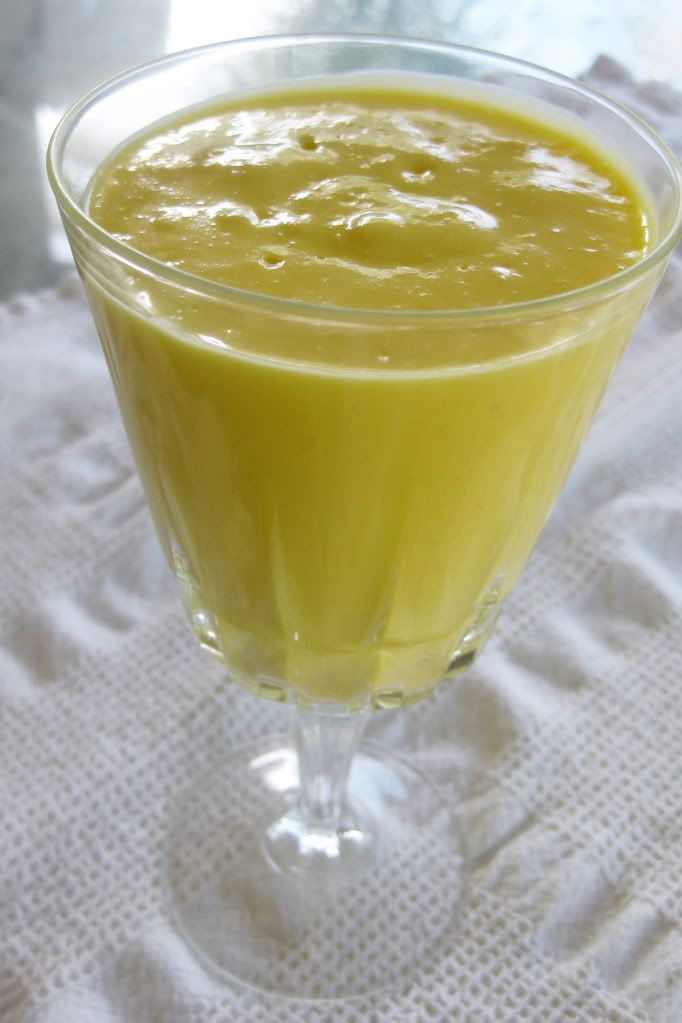 Mango Lassi
1 large mango, diced (or mango puree)
Place all ingredients in a blender and puree until smooth and creamy. Add more or less coconut milk to desired consistency. Refrigerate and serve chilled.